Serving the people of Sedgwick County and the Wichita metro area
Our Mission:
Empowering voters. Defending democracy.
Our Vision:
We envision a democracy where every person has the desire, the right, the knowledge, and the confidence to participate.
---
The League of Women Voters is a nonpartisan political organization, open to both women and men, encouraging the informed and active participation of citizens in government. It influences public policy through education and advocacy.
Early Voting Starts October 22!
Vote at any of the 16 early voting locations starting on 10/22 and continuing until 11/5
Go to the Advance Vote Center most convenient for you. They will check you in by computer. You can vote on a voting machine or by paper ballot.
The Election Office begins in-person advance voting 13 days before the election and continues until 12 Noon the Monday before Election Day. Additional available sites are open Thursday – Saturday the week before Election Day for local elections, or Tuesday – Saturday for large county-wide elections.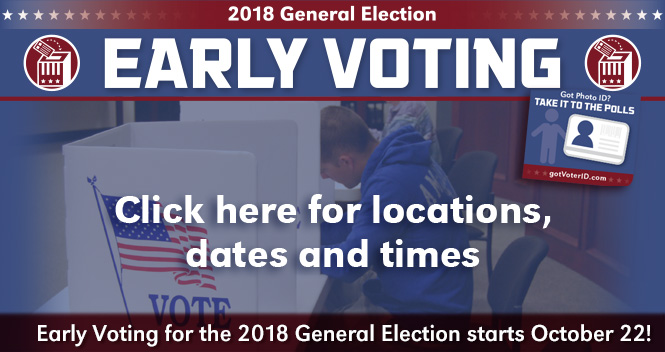 Vote by Mail!
Voting early by mail is the easiest way to vote!
To vote by mail, complete an Advance Voting Application and mail, email, or fax it to the Election Office. The last day the Election Office can mail a ballot is 7 days before the election. The voted ballot must be returned to the Election Office, any Early Voting location, or an Election Day polling location by 7 p.m. on Election Day. If mailing, your ballot must be postmarked by Election Day and received in the Election Office no later than 3 days after the election.
What does the League do?
We educate citizens about issues, legislation and candidates.
We encourage individual participation in the political process.
We inform through in-depth, objective study.
We monitor local, state and national government bodies and activities.
We register voters.
We sponsor candidate forums and public issue forums.
Join us to Make Democracy Work!
You can make a difference! Join LWVWichita and start making a difference in our community. League membership is open to all women and men from age 16.
---